On a large, rural property where space is abundant, you may as well make the most of your outdoor space. Instead of one main outdoor living area, why not embrace the natural beauty of your property and set up multiple seating areas for every occasion.
Below are five valuable outdoor additions to the contemporary home.
Daybed
The addition of an outdoor daybed is an affordable way to create a luxurious, resort-like feel for your alfresco space. Feel the warmth of the sun, and let the sounds of nature soothe you as you take outdoor living to the next level of comfort. Available in many different styles with some incorporating canopies for shade and privacy, the daybed can act as a design statement and a centrepiece to an outdoor setting.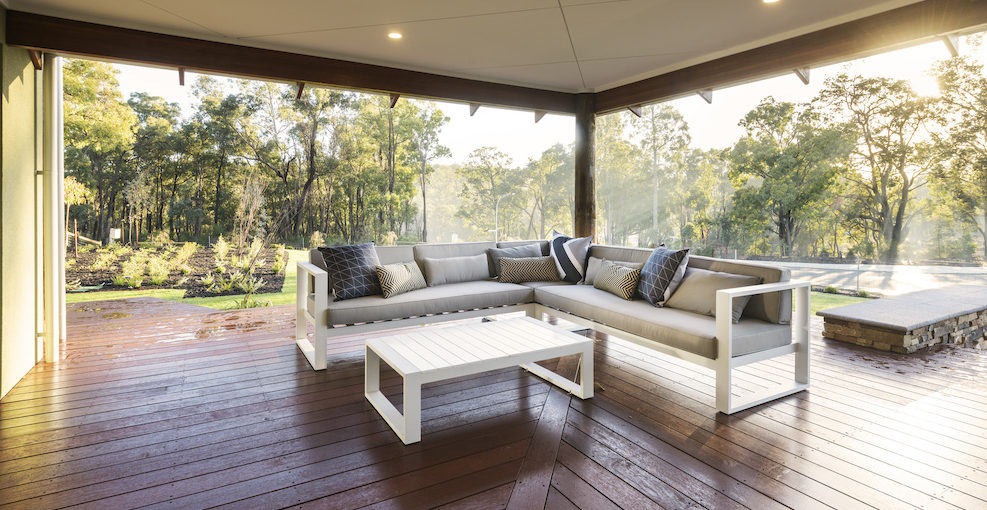 Hanging chair
A great feature to your outdoor setting, hanging chairs fit nicely into any space to instantly elevate an area. With options to hang your swinging chair from trees, verandas or anywhere with the use of an attached frame, this piece of furniture is an affordable asset, available in many styles to suit the theme of your outdoor setting. Expect to see more hanging chairs in 2020 homes, particularly boho styles made with rattan materials.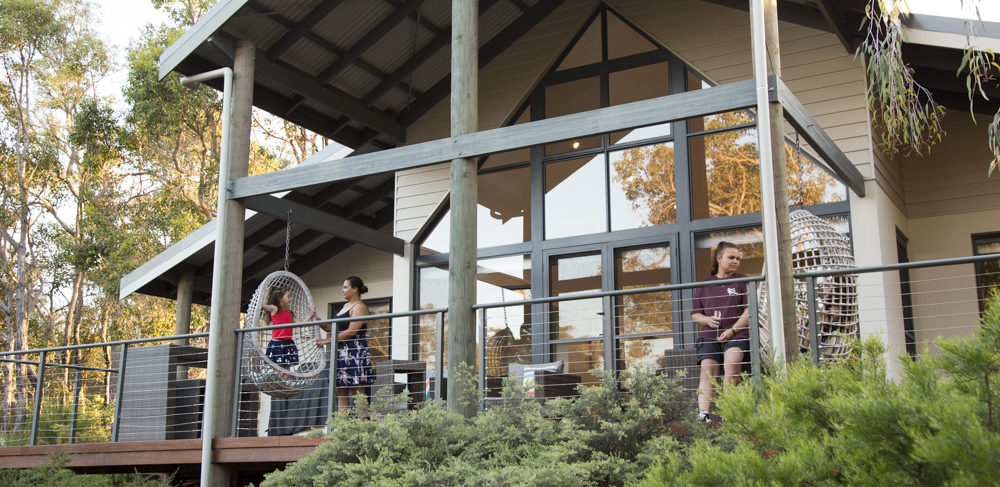 Firepit
Creating a new type of outdoor intimacy, the firepit has been a popular asset to the backyard this year. A unique outdoor entertaining area, firepits and surrounding stools come in many designs to make a bold backyard statement, with the bonus of warmth in the cooler months.
Under the stars and among the environment, there is nowhere we prefer to spend the night than huddled around the firepit sharing stories and roasting marshmallows.
Island bench seating
Acting as both a casual dining area and a food prep zone, the outdoor island bench with matching stools, boasts Bali day club vibes. Making use of raw materials such as timber and stone, the outdoor island benches start to incorporate built-in BBQ facilities, to help transform your outdoor living area into an entertaining haven.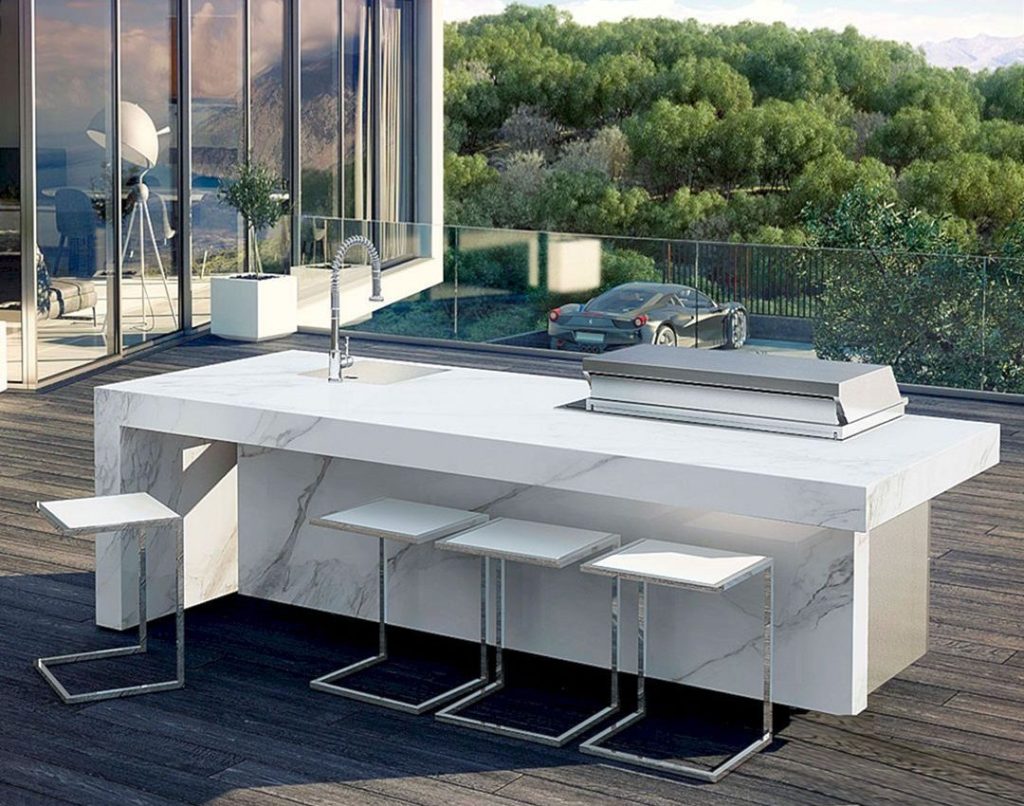 Shallow pool ledge
Australian summers continue to bless us with beautiful warm days, spent nowhere better than the pool. But forget swimming laps, we prefer to spend the day relaxing in the shallow end of the pool, with a cocktail in hand on a ledge lounger. Practical and luxurious, a shallow pool area provides a perfect place to tan, entertain the kids or simply enjoy some outdoor rejuvenation.