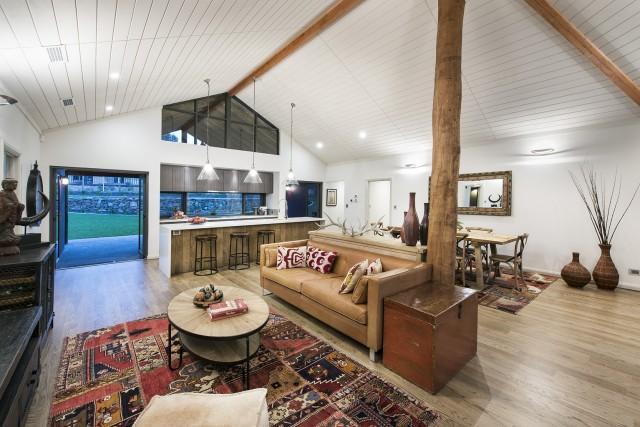 Playing with juxtaposition can be fun and rewarding. Here are a few simple steps you can try to add contrast to your rural home.
1. Bring monochrome into the mix
Black and white is the ultimate contrast which you can introduce into your home. You can do this by painting walls white and offsetting them with dark or black window frames or accessories. You could even consider introducing black tapwear in an all-white bathroom.
2. Introduce any shade of grey
If monochrome doesn't suit the style of your home, consider introducing shades of grey. Elegant and classy, grey will produce a softer contrast then black and white while still offering a striking pairing. You can achieve this my incorporating white accessories against grey walls, which will produce a neat, fresh finish.
3. Soften with curtains
Soft, flowing curtains or gentle unfolding blinds bring a beautiful contrast to the hard surfaces of surrounding walls or ceilings, especially in large open living areas. Curtains instantly add texture, warmth and another layer to a room.
4. Add contrasting cushions
Contrasting colours on cushions is a simple way to add colour and definition to a room. The bonus of this is that you can easily change the cushions in the room to create a new theme. Similarly, a contrasting border will subtly highlight the effect of a curtain or blind. When deciding on contrasting colours keep in mind the colour wheel, as contrasting colours are known as complimentary colours!
5. Show your colours
Adding a splash of colour to a room is one of the easiest ways to make a statement. This is particularly easy if you have built your room up with neutral tones, as it will allow you to choose a hue of colour that will stand out against those neutral tones. You can achieve this through numerous ways including cushions, throws, accessories and furniture.