Sometimes it's difficult compromising on the interior design of your new home, particularly a personal room such as the master suite. Here are some tips to help keep it gender neutral (and keep the peace!)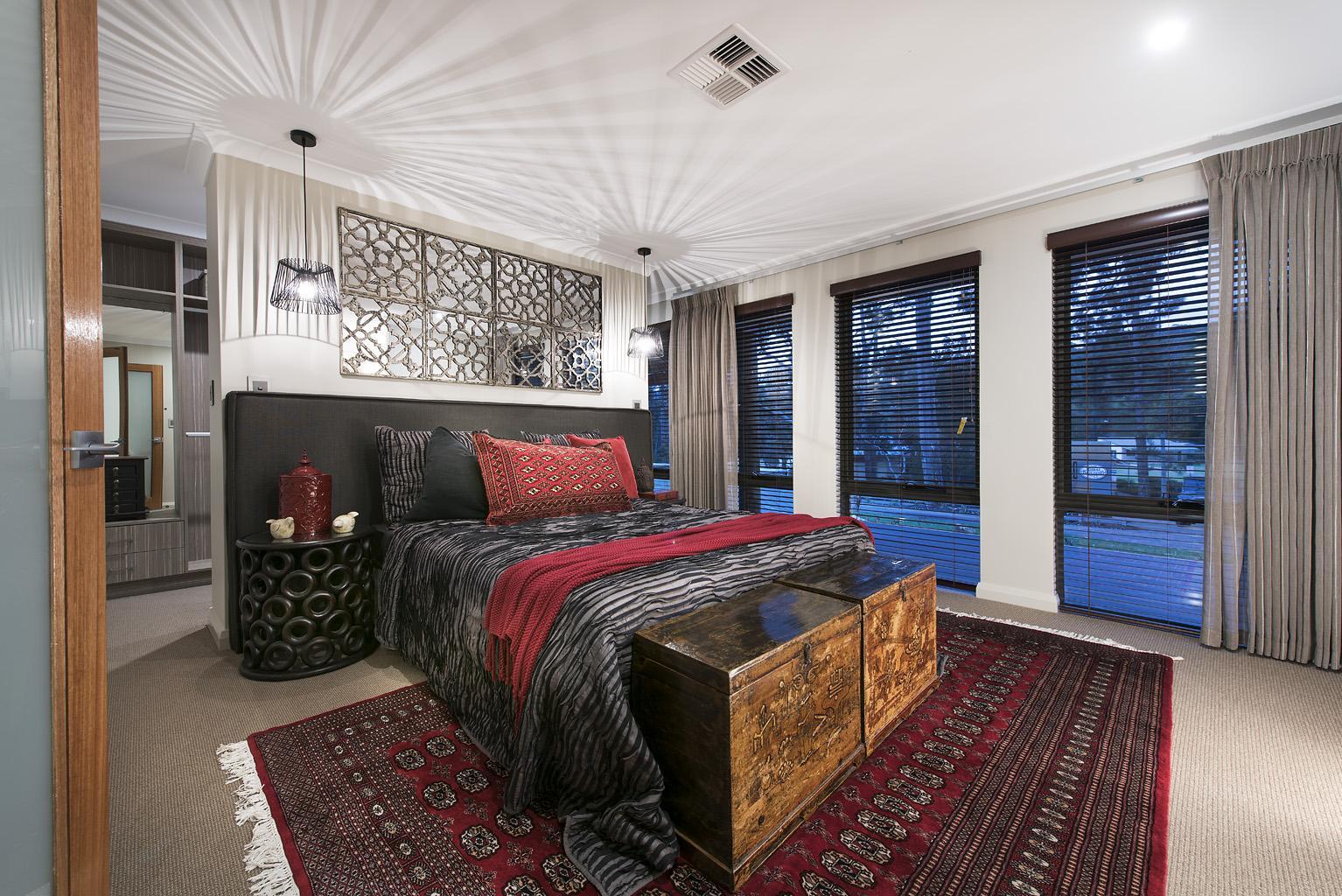 Design a his/her bedroom you will both enjoy!
1. Colour scheme

Ensure you opt for neutral wall colours such as off whites, greys, creams, and browns. Not only will you both be happy, they are long term investment colours that don't date.
2. Statement furniture

Keep the larger pieces to a minimum to avoid a cluttered feeling. Harsh solid furniture such as leather chairs can be softened with a throw to ensure the best of both worlds.
3. Keep it natural

Natural materials such as wood have both masculine and feminine qualities that you will both be drawn to.
4. Pattern pieces

Don't break up over pattern! There are plenty of gender neutral geometric patterns that can be softened with pastel or lighter colours.
5. His and her space

If available have his and her bedside tables decked out with a few items you love respectively. Give a bit of meaning to the term "waking up on the wrong side of the bed!"