We always say we want clients to feel comfortable and relaxed throughout the design and build process, and for you to know you're working with a dedicated and local team focused on delivering high-quality design, construction, and exceptional customer service.
Our growing number of awards is a testament to The Rural Building Co.'s unwavering dedication to quality, innovation, and superior client satisfaction.
Most recently we were happy to receive several awards at the 2023 HIA TRUECORE® steel Perth Housing Awards.
Project Home of the Year
The awards night was a fantastic event, and we are delighted to share that The Rural Building Co. seized its third HIA Region Project Home of the Year award, after successfully winning the same title in the Great Southern and South-West Housing Awards for our Gidgegannup home:
WINNER – Project Home over $600,000 and WINNER – Perth Project Home of the Year.
With its refined layout, this impressive Gidgegannup home is based on our Marri View Alternative Elevation design and captures stunning 180-degree panoramic views from the living areas and kitchen. Its timeless elevation showcases expansive verandas with exposed rafters, complimented by natural bush poles that infuse character and warmth into the design.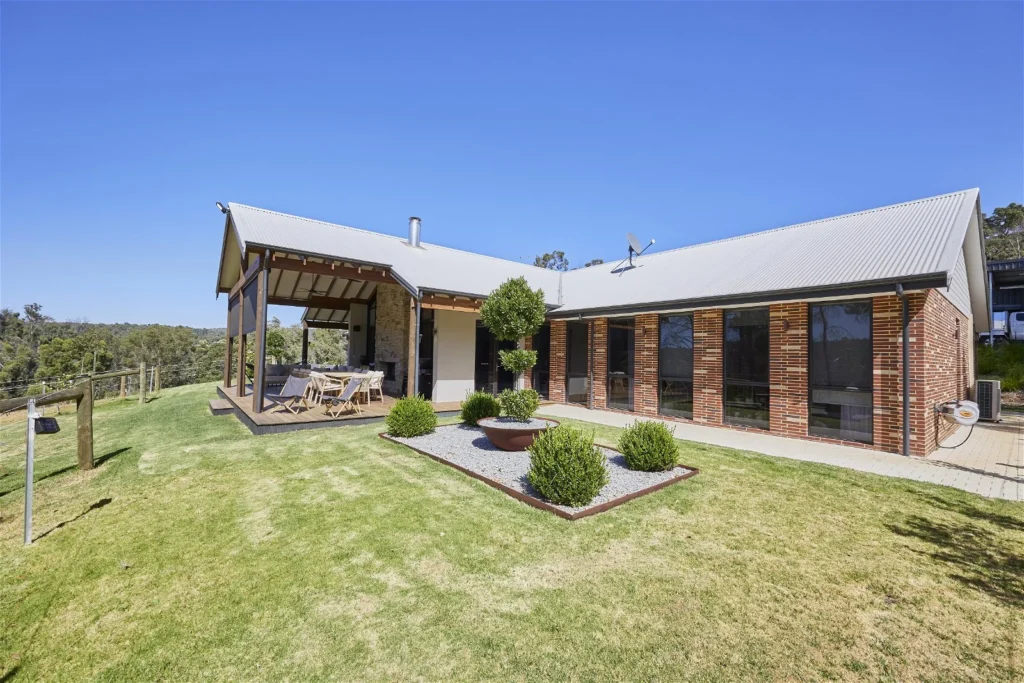 Celebrating excellence together
As part of the JWH Group, The Rural Building Co. continues to stay true to its original philosophy, offering a range of home designs for both rural and urban settings, and is proud to be part of one of the largest residential building groups in Western Australia.
Joint General Manager at JWH Alicia Kelly said these awards mirror the dedication and efforts of all the teams involved within the business.
"Our success at these awards serve as a testament to the unwavering commitment of our teams to design and build homes that not only meet, but exceed the expectations of homeowners, and of industry experts and peers" she said.
"Winning the Home of the Year award showcases our ability to design and build quintessential country homes, what The Rural Building Co. fully embodies and is passionate about. Environmentally harmonious designs that embrace rural living" Alicia said.
The Rural Building Co. General Manager Tony Harvie also extended his thanks for the recognition and applauded the committed teams.
"Having the recognition of our peers and industry bodies isn't just a source of pride for our team, it also reinforces our expertise in building quality homes and our high-level customer service."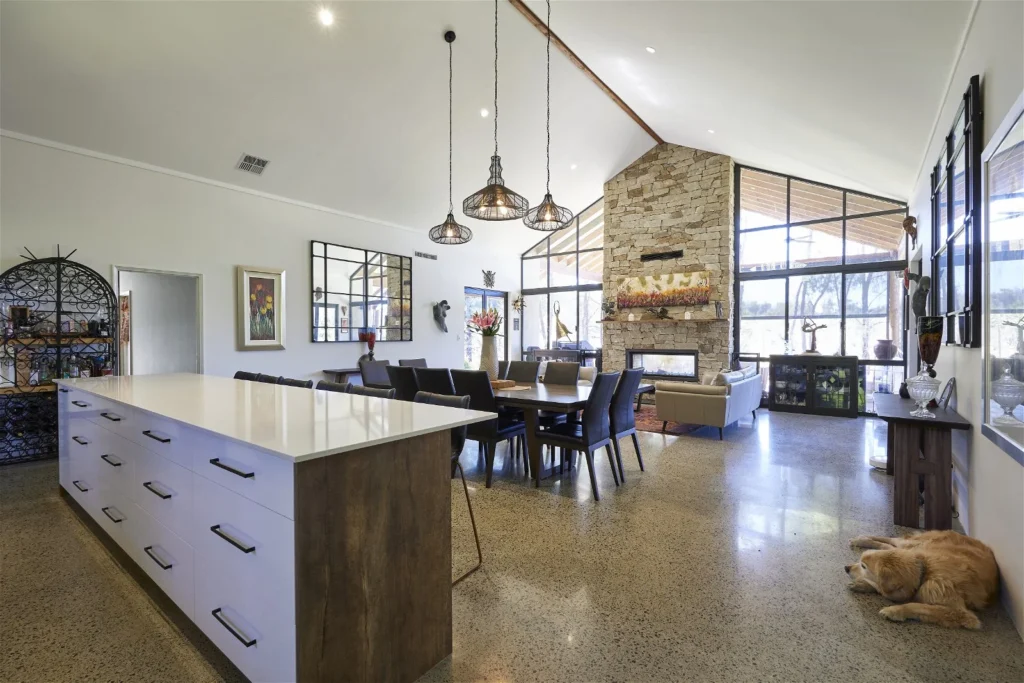 Our wins are your gain
No matter where you are building in our state you can be assured that you are building with an award-winning team passionate about delivering the best customer service and build journey.
The Rural Building Company have been winning awards since 2003, we welcome you to explore our collection of accolades and find inspiration in the client homes that have featured in this year.
We can't wait to continue this success into the future and we look forward to helping you build your dream home soon, just contact us whenever you're ready to chat