The Urban Retreat is a chameleon to the needs of a modern day family with efficient use of space and forward thinking design methods.
From the outstanding elevation and skillion roof the Rural Building Company is renowned for, to the multi generational floorplan, the design will be at equally at home in an urban environment or capture scenic views in a rural setting.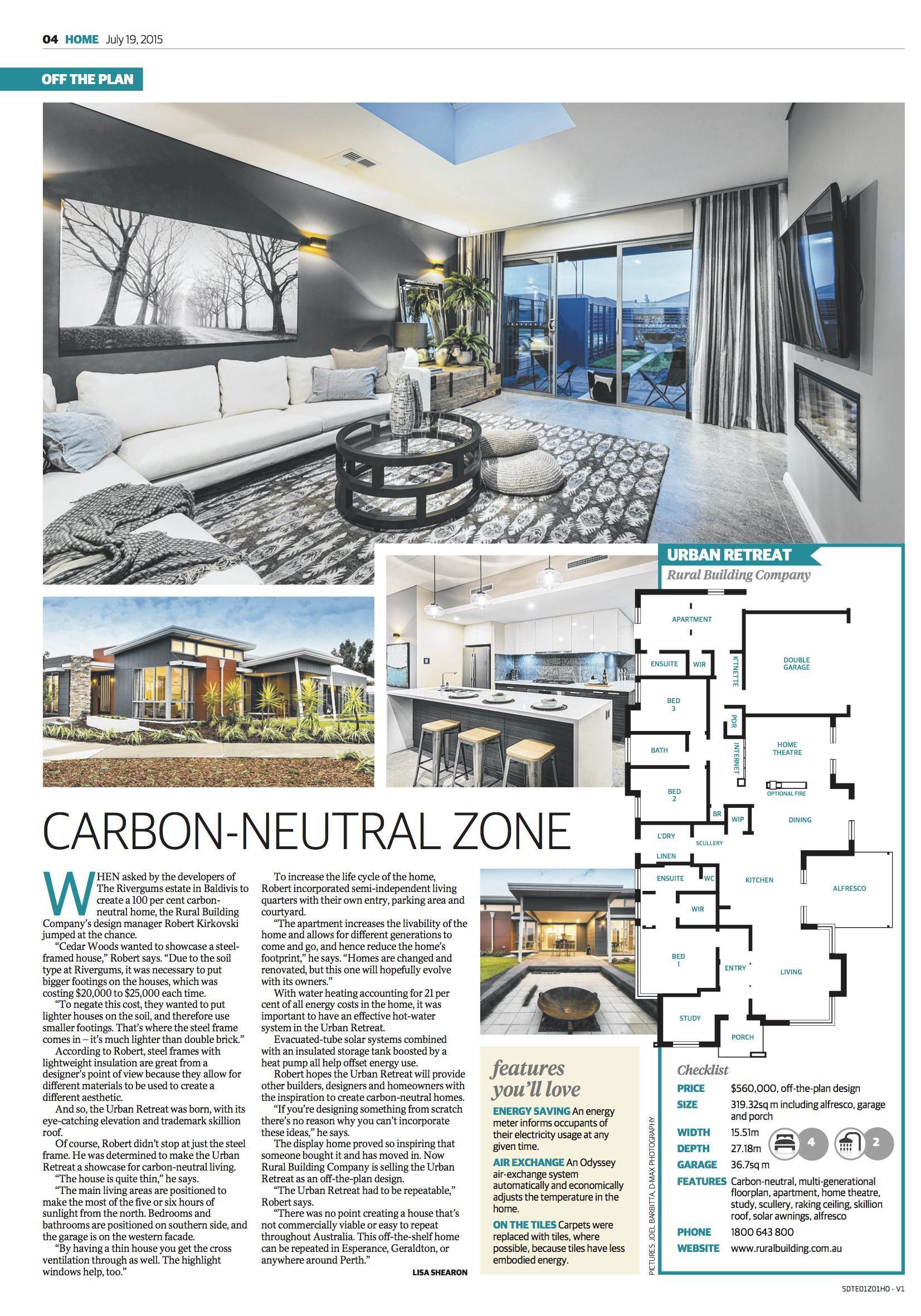 To find out more on the Urban Retreat click here.