What does your idea of a rural retreat look like?
Maybe you're picturing a winter escape with a roaring fire, a roast in the oven and card games with the kids. Cosy blankets, hot chocolate and the latest bestseller.
Or maybe it's summer and you're enjoying a long, lazy weekend with friends, soaking up the views from the back deck with a glass of something crisp and cool after a visit to a local winery.
Whatever your idyllic rural escape looks like, the Julimar Retreat could well fit the bill.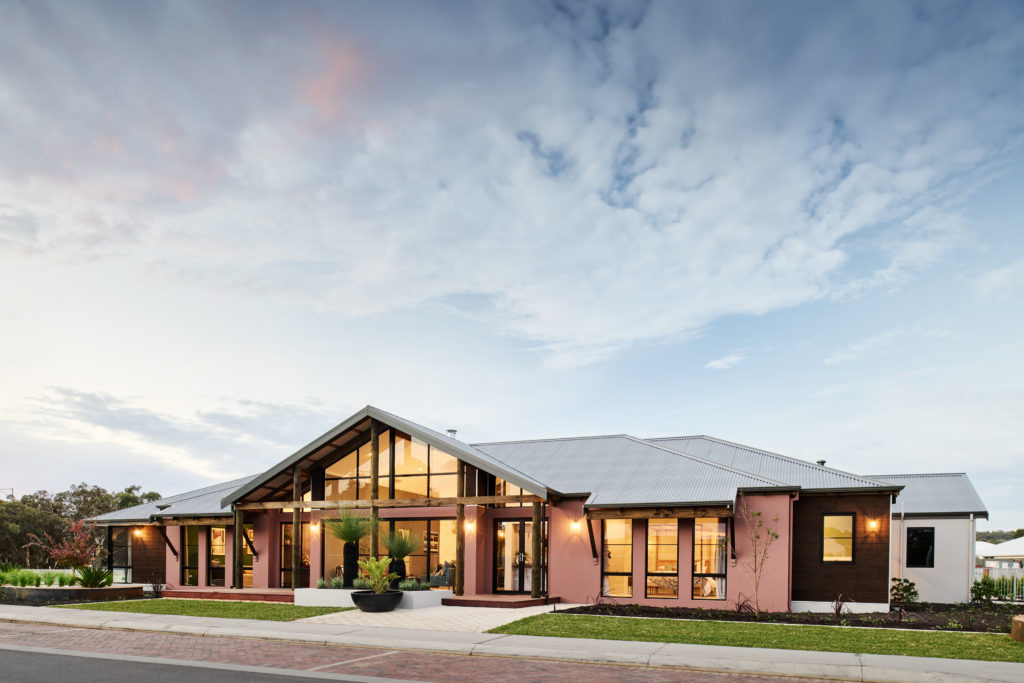 On display in Bullsbrook, this contemporary hideaway is fresh and on-trend. Yet it still has all the heart and soul of the classic homestead.
Nothing jars or feels out of place as it nestles into its surroundings, and no detail has been overlooked in the way it connects to its environment.
There's the thoughtful zoning families look for, and the big, open spaces that invite everyone to catch up, have fun, share a meal, rest and relax.
A grand design of grand proportions, it illustrates 10 of our favourite design features for rural hideaways.
Bush poles: Add a bush pole or two and you're instantly at one with nature. Combined with timber beams and timber cladding, bush poles add country character to the sweeping verandah to the front, and to the large alfresco at the back.
Exposed rafters: It you've got it, flaunt it! Exposed timber rafters make us think of log cabins, ski lodges and treehouses. When combined with raking ceilings to the alfresco they accentuate volume and height. Carry the raking ceilings through to the adjoining living and dining room, add a timber beam, and the natural vibe flows easily inside and out.
Big kitchen: It's easy to imagine all the family lending a hand to prepare a feast in this country-sized kitchen. You're never likely to feel cramped or crowded even when you have a houseful of guests. With its U-shaped layout, oversized island bench with timber top and cantilevered breakfast bar, and ample storage and preparation space, the kitchen is a prime example of the Julimar Retreat's grand proportions. The generous walk-in pantry is perfect for making use of produce fresh from the veggie garden.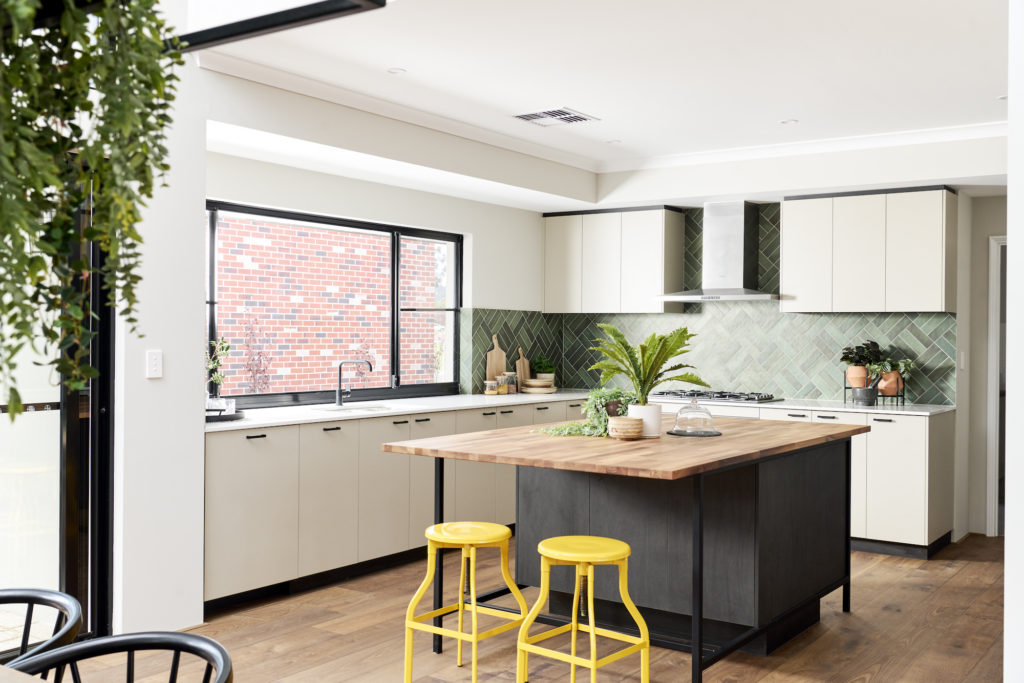 Natural colour palette: Botanical prints and earthy colours, especially leafy greens, golds and rich reds, reflect current trends, add personality, and remind us to stay grounded and relaxed.
Stress-less family bathroom: The second bathroom has been designed as three separate sections to accommodate busy families and their guests.
Twice-as-nice fireplace: The quintessential addition to any country home is the feature fireplace. And why not double the impact with a dual-sided fire positioned between the dining and living areas? It's not only a practical feature, but it also provides separation for those nights when you want to feel extra cosy.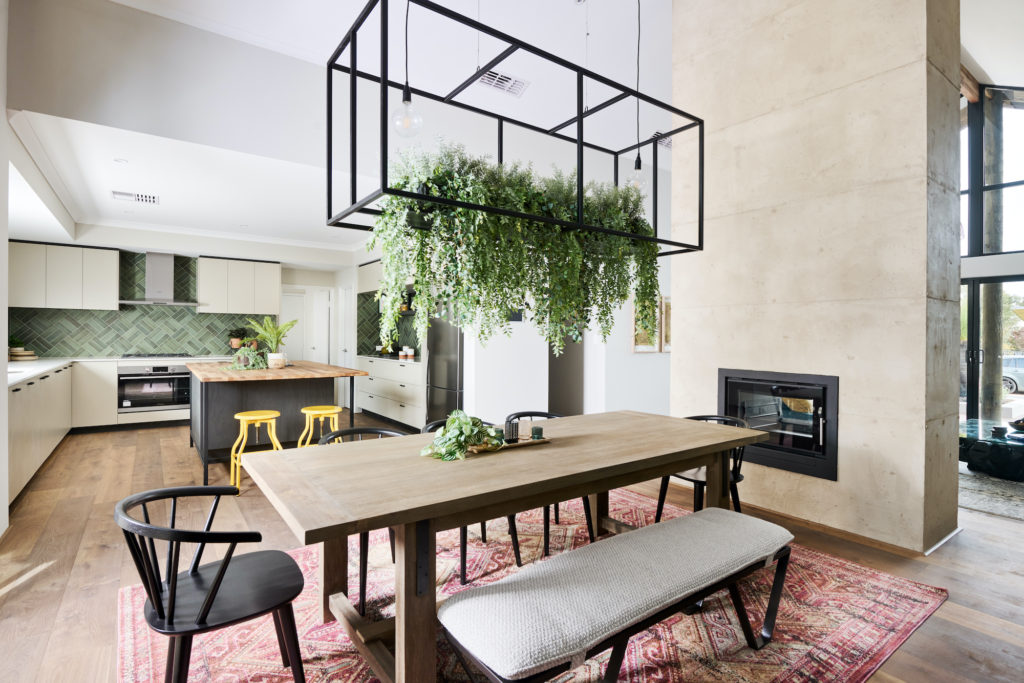 Multi-purpose spaces: There's flexibility to make each space your own. The entertainment room can quickly switch from cosy second sitting room by day, to home cinema at night. Turn the activity room into a sewing room or art studio with doors to the garden. Run your home-based business from the study or set up your in-home library. Everywhere is flexible and responsive to your needs.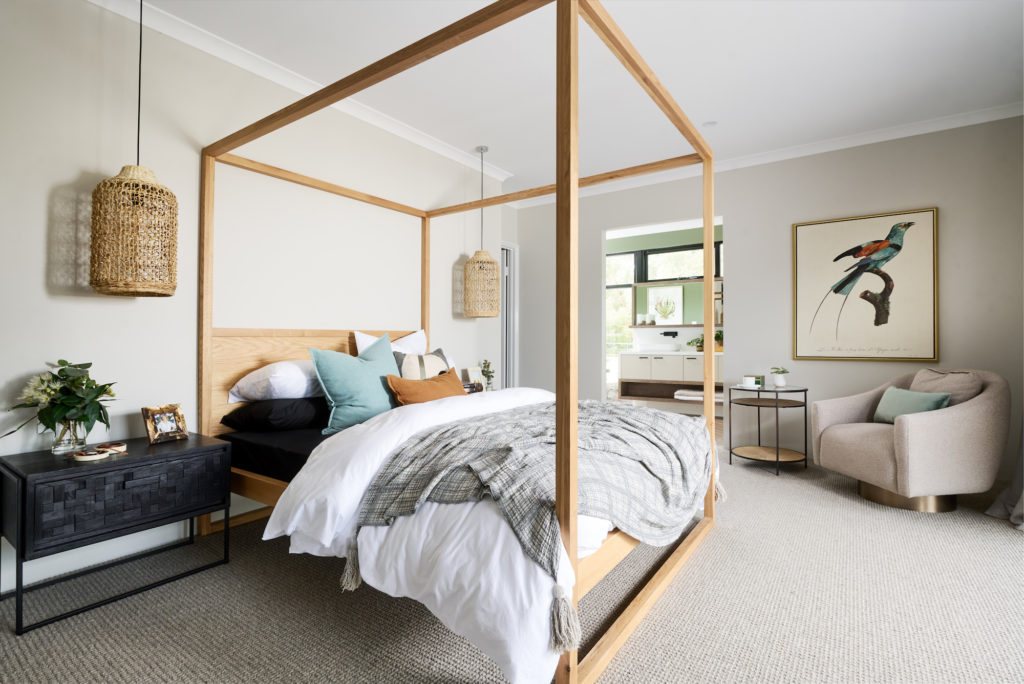 Luxurious master suite: Tucked away in its own zone, the master suite takes the luxury up another notch. Three tall feature windows mean you can enjoy a view of the great outdoors from the moment you wake up. There's not one, but two, walk-in wardrobes, plus a luxury, light-filled ensuite with big walk-in shower and twin vanities.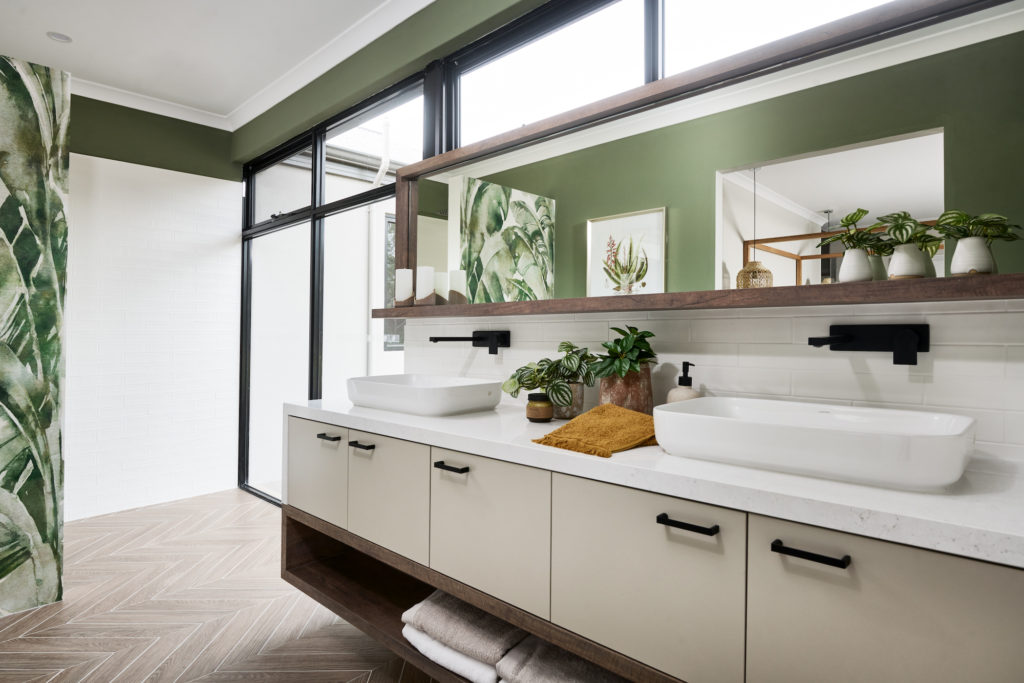 Lots of glass: Clearly a winner, the walls of glass front and back follow the angle of the raking ceilings to let in as much of the outdoor vista as possible. Even the ensuite features a wall of glass to connect you to nature.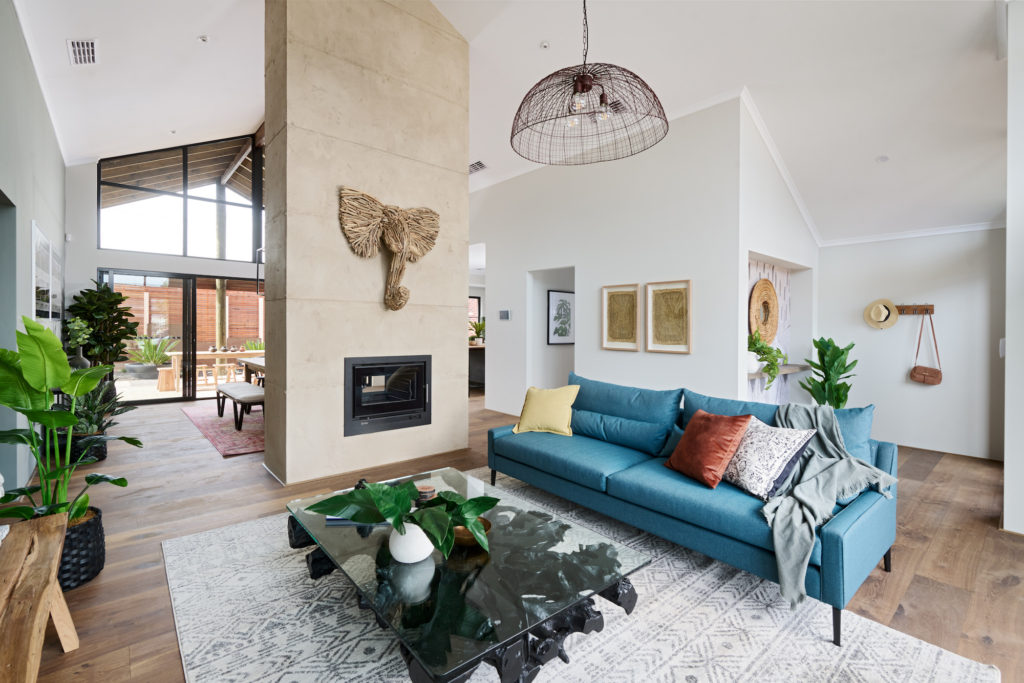 Indoor/outdoor connection: The main living area runs seamlessly out to the verandah at the front, while the dining area opens up to the alfresco at the back. Throw open the doors and take the living outside.
Keen to experience more of the Julimar Retreat?