If you've invested in a block with a glorious view, it makes sense to look for a house design that allows you to enjoy that view as much as possible, indoors and out.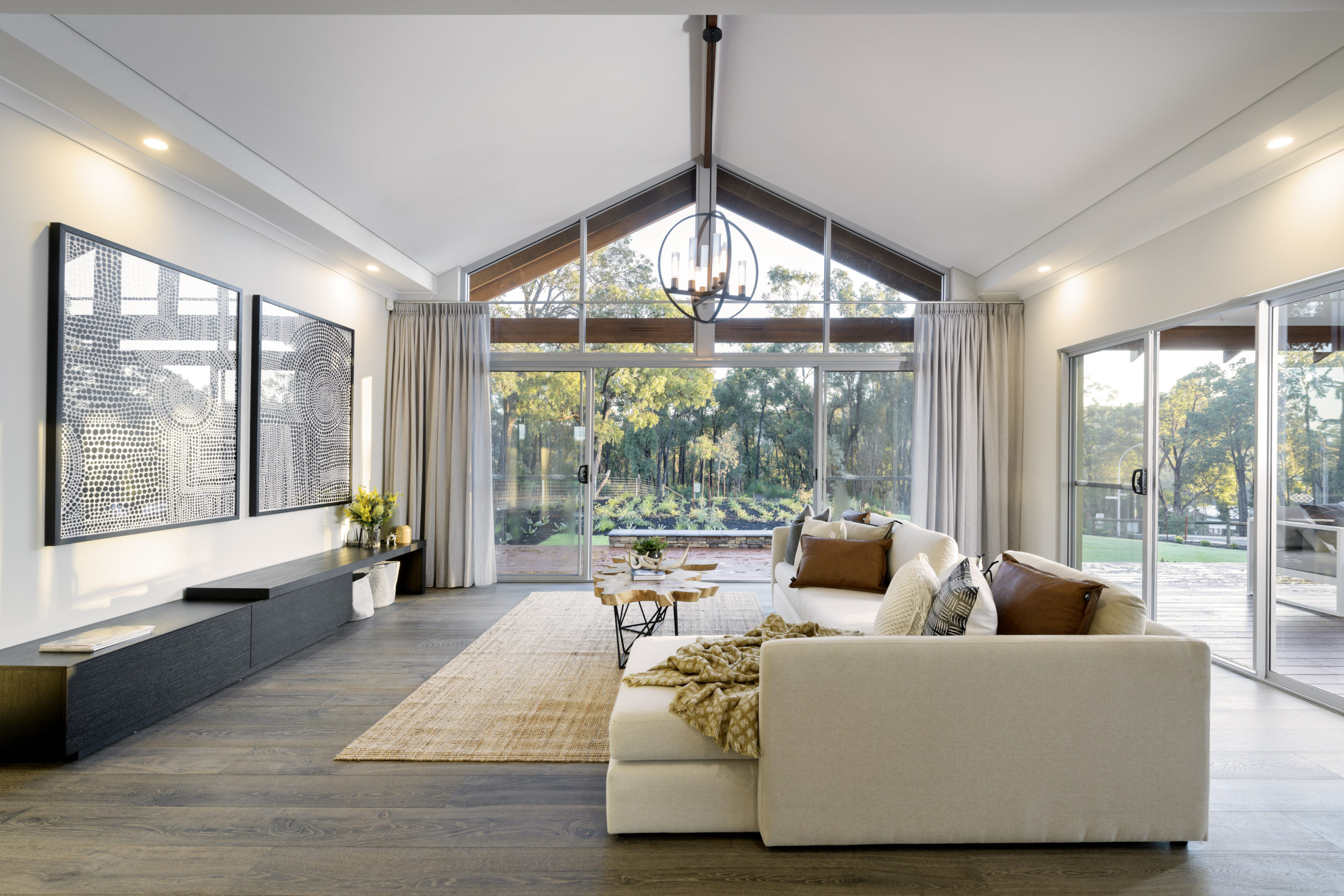 But what should you look for when it comes to finding a design that will maximise an awesome vista? A perfect panorama or an outstanding outlook?
Whether you're looking out across the valley, perched high on the dunes, or surrounded by bushland, the right design features will turn your rural retreat into something extra special.
Take our display home the Twin View for example. As its name suggests, this country hideaway takes full advantage of a view on not one, but two, fronts.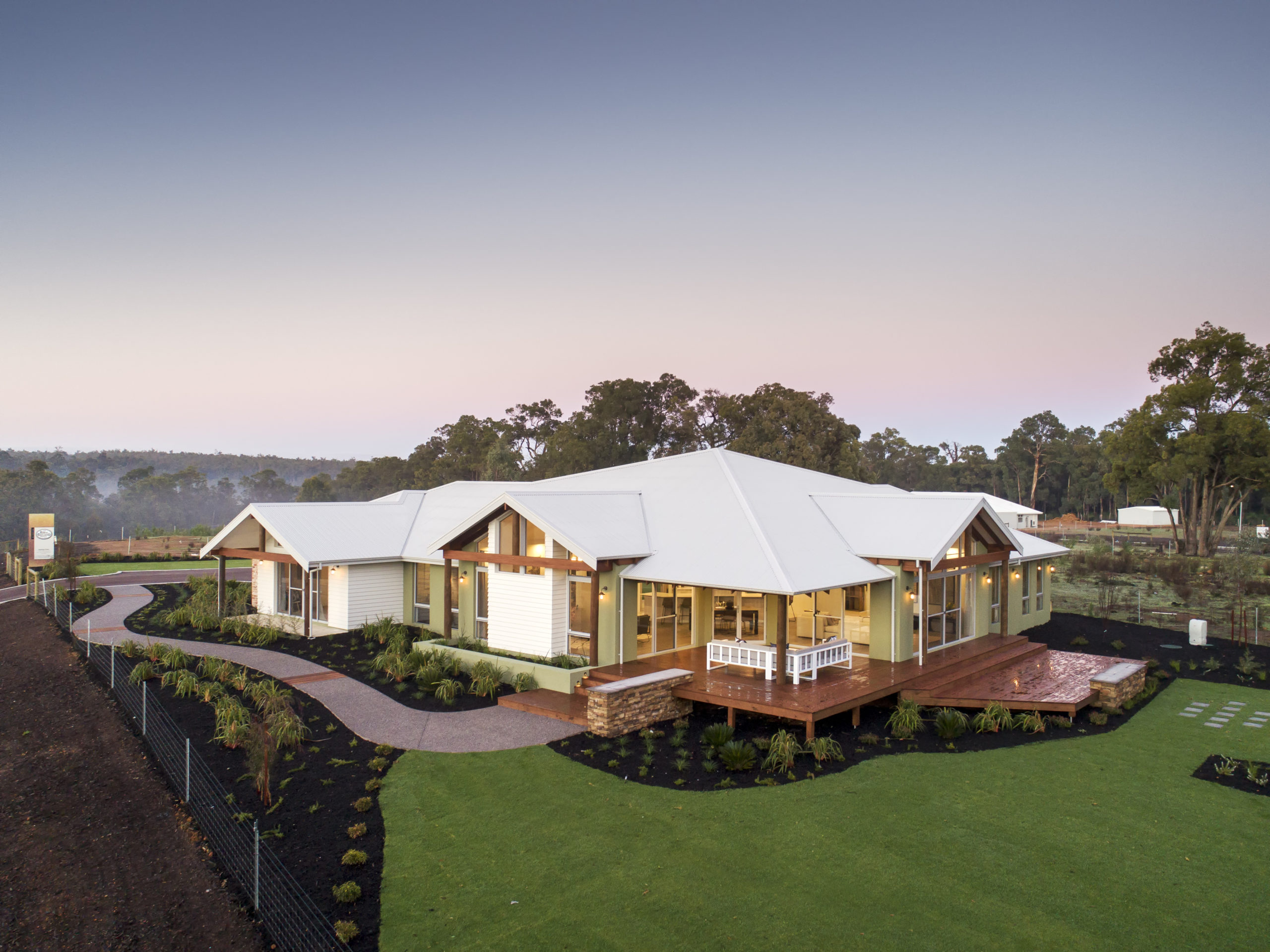 Proving that views and a retreat-inspired lifestyle go hand in hand, it highlights 10 of our favourite home design tips for a rural view.
Angular design: It pays to think outside the box – or the rectangle, square or oblong – when you're designing for a country block with a view. A footprint with plenty of angles offers opportunity to capitalise on that glorious open outlook from as many rooms as possible. Add bush poles, weatherboard cladding and render in organic tones and you'll have a rural retreat that not only takes in maximum view, but also looks good from all angles.
Outdoor rooms: Incorporating several covered outdoor areas means you can enjoy sitting outdoors and enjoying the view come rain or shine. Placing them on different sides of the house gives you options for all seasons.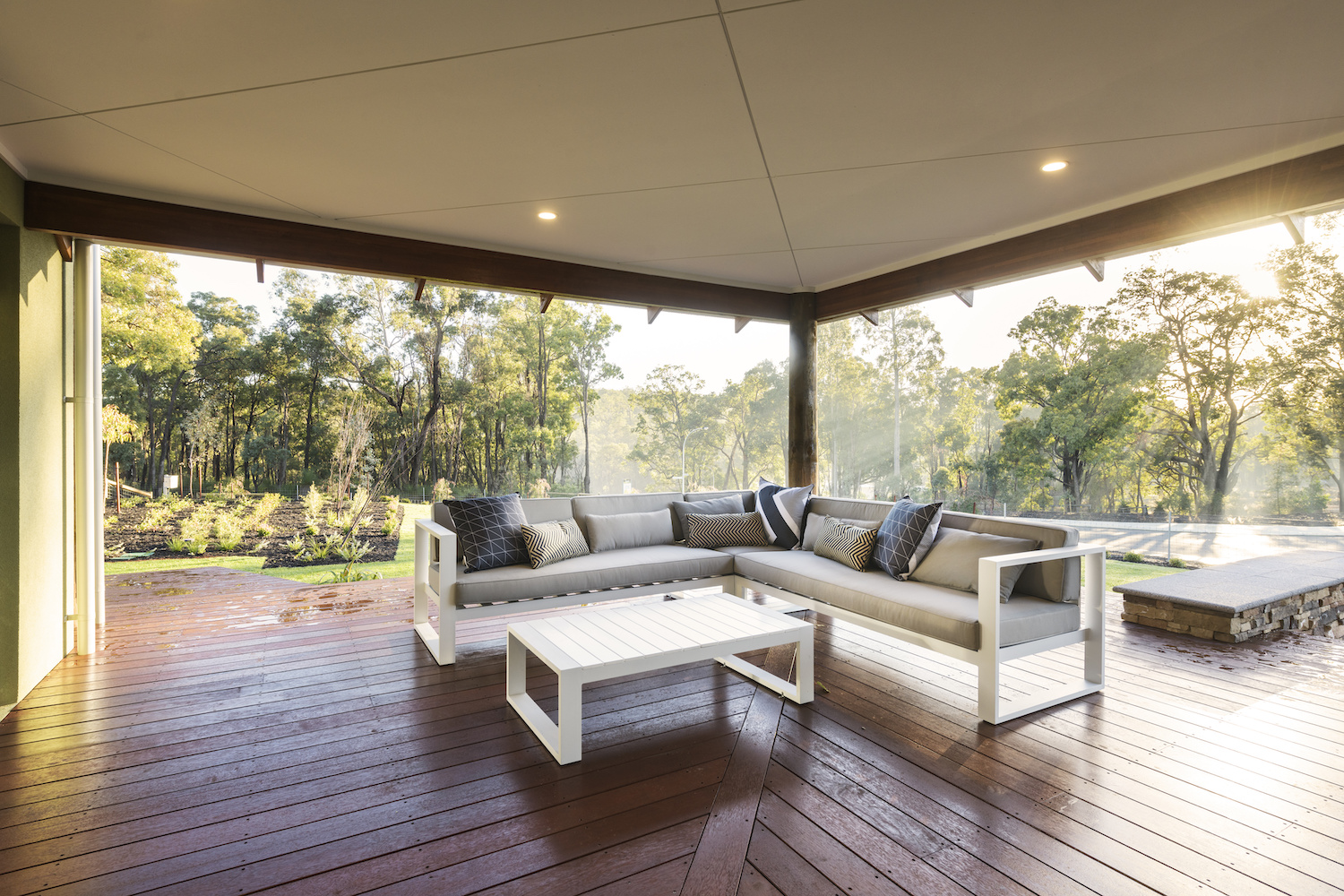 Central kitchen: Positioning the kitchen in the middle of a V-shaped layout enables you to capture views front and back. This is one area where we spend a lot of time, so why not make the most of it. Even the washing up becomes less of a chore when you have rolling greenery to look at.
Window as a splashback: Swapping the traditional splashback behind the cooktop for a window keeps everything as open as possible.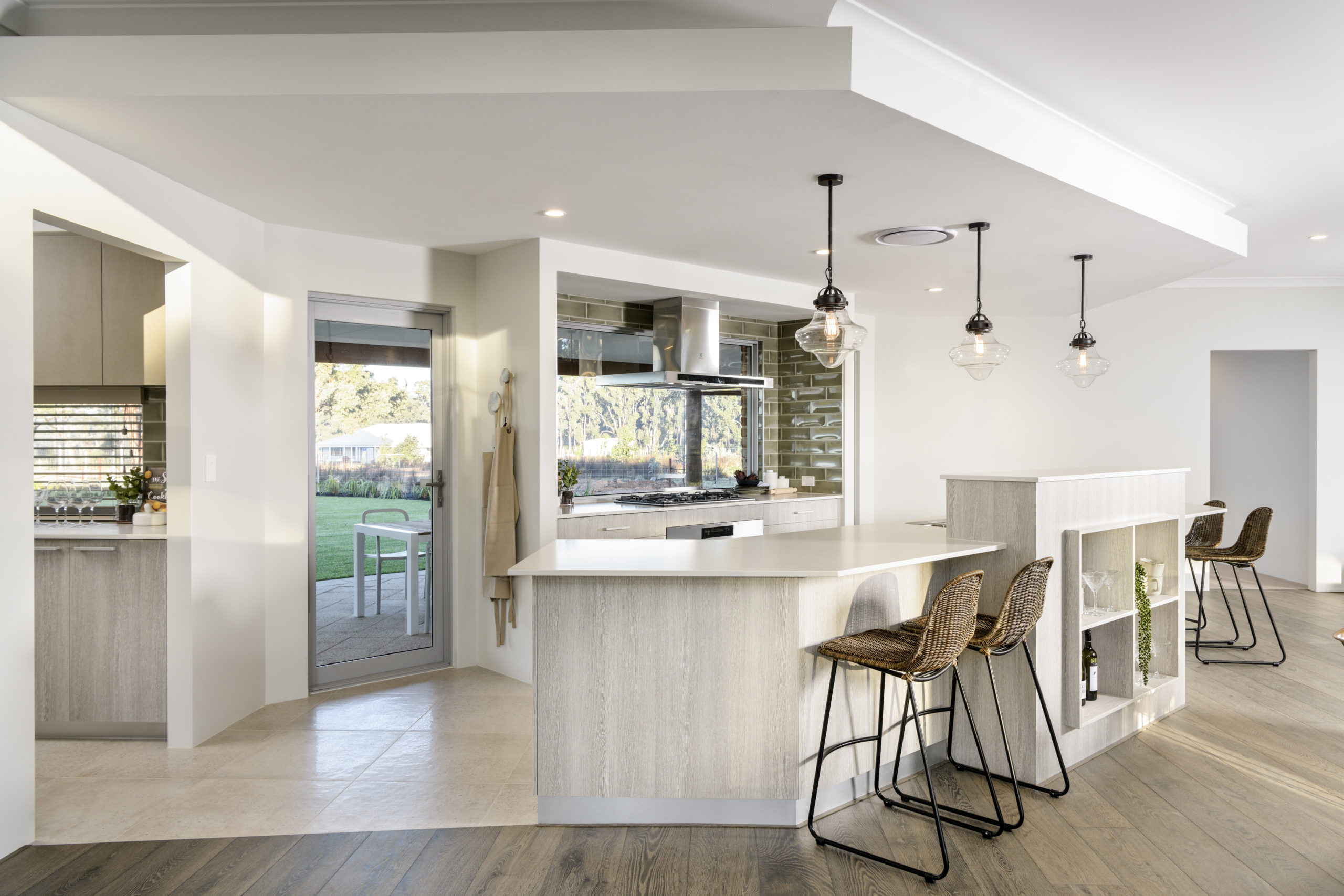 Triangular highlight windows: Nothing says view, volume, light and space quite like raking ceilings teamed with triangular highlight windows. In the Twin View we've added this winning combination to the living area, the sitting room and the master suite.
Walls of glass: Whether it's two, three or four panels, sliding doors are a great way to create large expanses of glazing that capture a picture-perfect view.
Master suite flows outdoors: A sliding door from the master suite to a private porch means you'll never miss out on the early morning view across your property, even if you're still propped up in bed. And as an added bonus, you've got your own quiet spot in which to enjoy that first coffee of the day.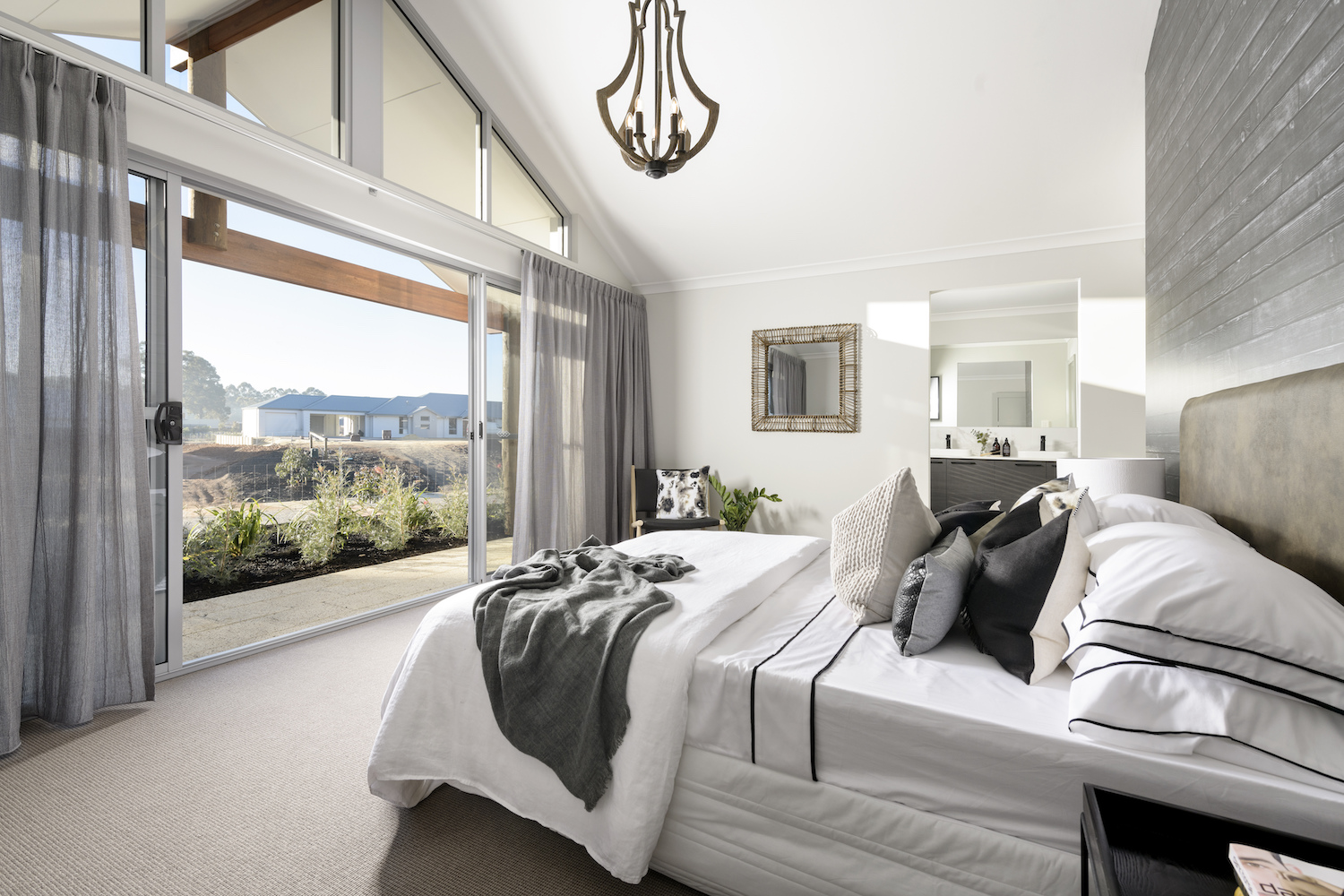 Clear view indoors and out: If an outdoor area sits between two rooms why not make sure all the connecting walls are glass, giving you a clear view from one room, across the alfresco, into the next room. It gives the impression of an outdoor view at every turn.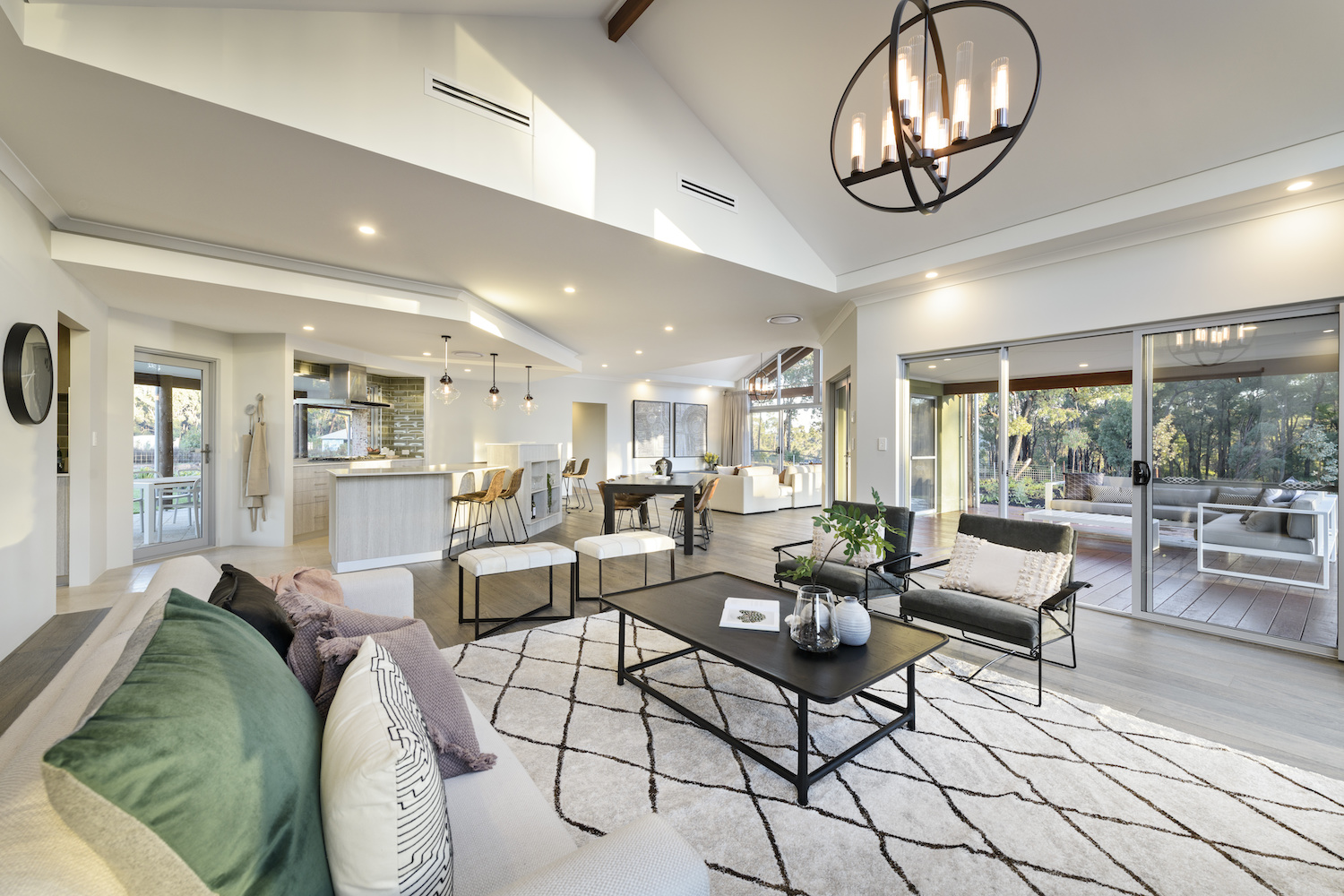 Full-length windows: Even minor bedrooms and second sitting rooms present an opportunity to capitalise on a view by making the windows full length.
Bath-time outlook: Soaking in a tub next to a big window – opening up the blinds to take in the great outdoors – is the next best thing to taking your bath alfresco.
Keen to experience more of the Twin View? Now open Wednesday 2pm – 5pm and Saturday and Sunday 12pm – 5pm.