The winter season is a great time for cozy nights by the fire while reading your favourite book. We've put together five beautiful winter design colour trends to warm up your home on these cold days.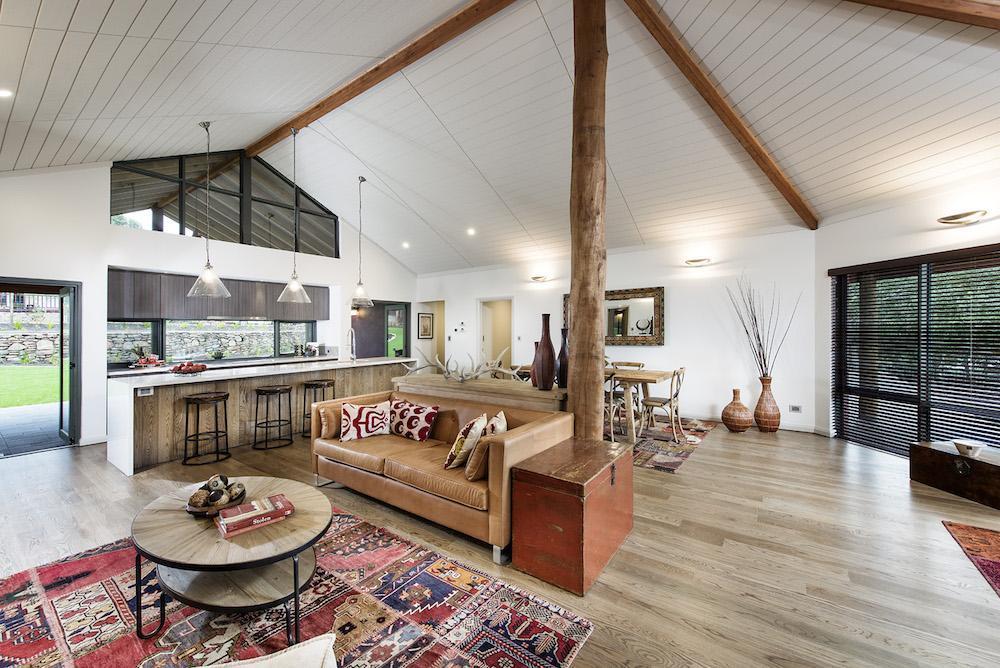 1. Frosted Pastels
Pastels have come along way from showing up in baby nurseries! Today they lend a relaxed feel to your living spaces and are uniquely modern in neutral paint colours. The softness of the hues allows you to mix and match opposing colours on the wall to create a fresh look. They also work well with white, blonde or light colour furniture.
2. Shades of grey
Grey is a great colour to use as base in your home. Light grey walls give a warm base palette for crisp coloured bed lined and black furnishings such as bedside lamps. Reflective items such as copper cushions and bedside candles will add warmth and bring the room to life.
3. Teal
Vibrant shades of teal are becoming increasingly popular this season and work particularly well with any neutral interior palette. Teal pops when used with bright white, cream, navy and especially gold and brown tones. One of our favourite looks is a gold-framed mirror against a teal wall!
4. Pretty in Peach
Taking the lead from the trends of metallic colours like copper and bronze, hues of orange and salmon will also emerge into our winter palettes Patel orange tones create an elegant and sophisticated look in your living room, dining room and will also give a fresh, soft sophisticated look to your bedroom. They also work particularly well with blonde timbers.
5. Deep Dreams
A beautifully rich palette creates an atmosphere of warmth and comfort for even the wintriest of winter days. Charcoal greys, navy blues and deep blues add a hint of sophistication to any room. These colours work well as a backdrop for bold coloured accessories such as orange, pink and reds. The hint is to stick to a simple palette of up to four colours so the room isn't overwhelming. Utilizing five or six hues ranging from dark blue, to grey blue to white will create the perfect moody look this winter.