We've seen many innovative and bold bathroom trends this year, with some here to stay and others being merely a fad. With the industry constantly changing, The Rural Building Company prides itself on staying up-to-date with the most modern, value-adding designs, whilst also making sure we understand your own preferences and style.
To help you on your bathroom designing journey, we've put together a list of our favourite bathroom trends of 2019, check them out below.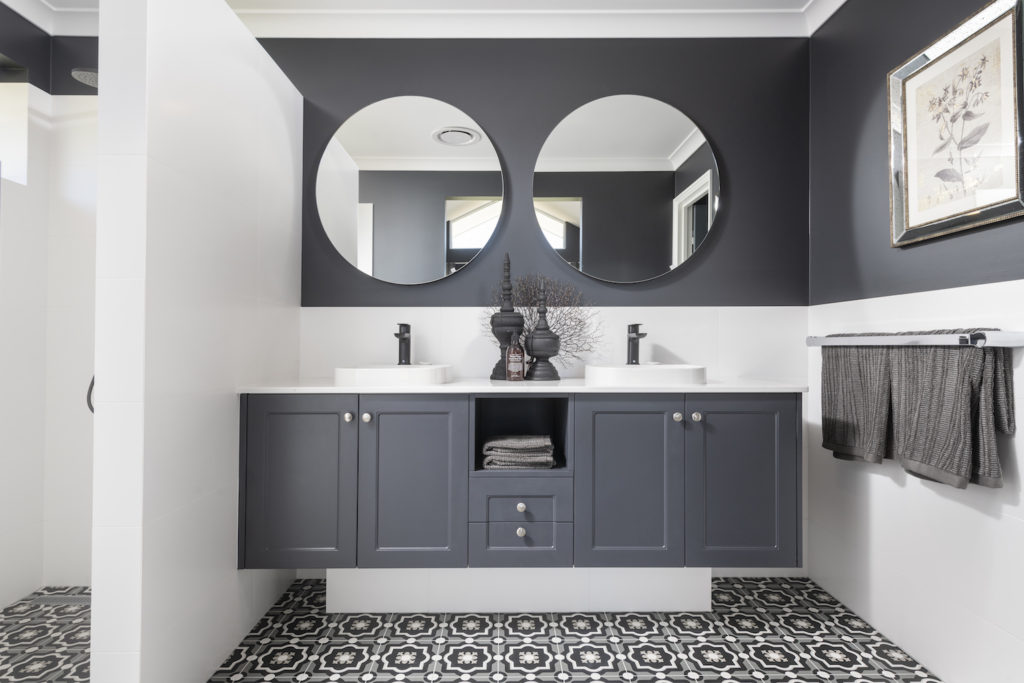 1) His and hers features: In our fast-paced contemporary lifestyle, eliminating the need to share bathroom essentials has never been more fundamental.
As we approach 2020, you'll start to see more homes that incorporate 'his and her' double basins, mirrors, vanities, and even showers, when there is space to do so. Not only does this trend create a more harmonious bathroom experience, it drastically reduces the time needed to get ready.
2) Floating vanity: Bulky bathroom vanities are a thing of a past as wall-mounted vanities begin to dominate the bathroom industry. Customisable to accommodate any layout or style, floating vanities make your space appear more open, spacious and streamline. Another bonus of this design is the ease of cleaning the floor!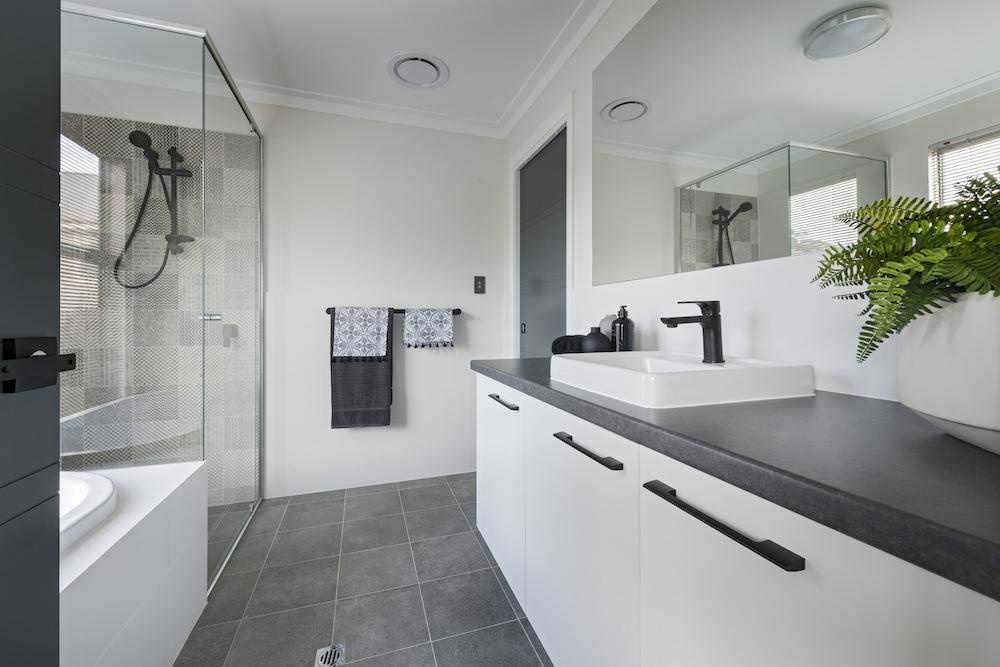 3) Coloured tapware: It all started with the matte black tap, and from here, coloured tapware has become a huge trend of 2019. Breaking away from traditional stainless-steel taps, colours such as copper are being used to make a statement and add another element of design to the bathroom.
Colours such as gold and rose gold have been introduced into this space to create a more feminine ambience, whilst shades such as gun-metal and brushed nickel grow in masculine, industrial-style spaces.
4) Bathroom plants: There's nothing like a plant to add the finishing touches and brighten up a bathroom. Each with a personality of their own, choosing the right plant for your bathroom is an adventure of its own.
Two of the most popular bathroom plants of 2019 have been the low-maintenance succulent and the luxurious orchid, both adding value to a bathroom.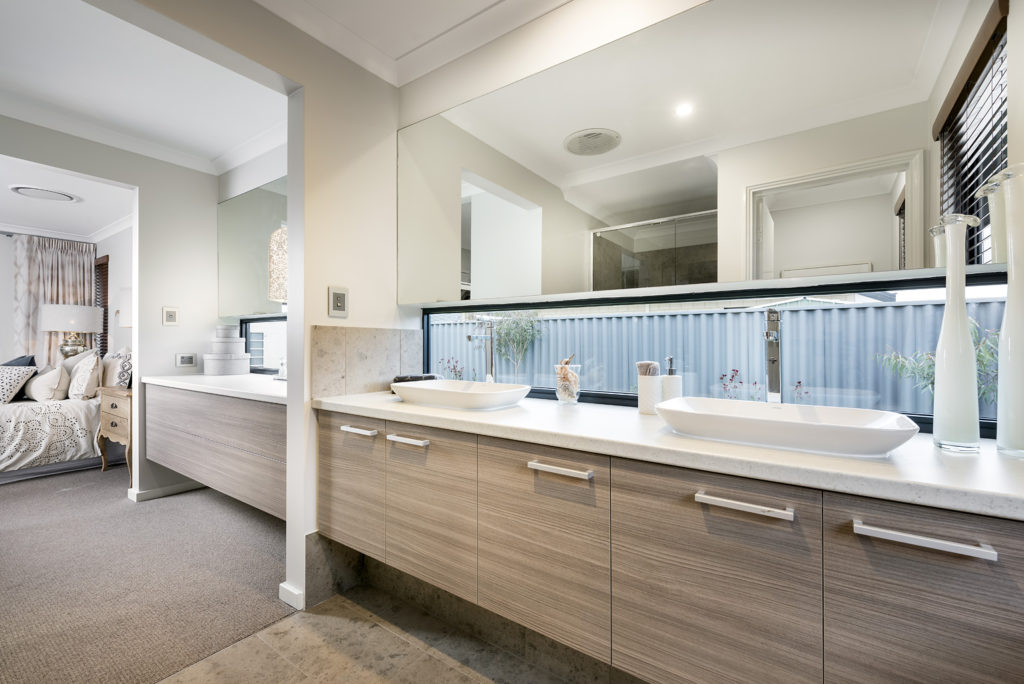 4) Open design concept: With the idea that the bedroom is a sanctuary, we open up to a more modern concept of the open bedroom/ensuite floor plan. Although a bold move, when this design is planned well and done right it can deliver a unique wow factor and a new level of intimacy to a bedroom.
Some privacy is still essential, but ultimately getting ready and showing in an open-plan bedroom is where 2020 is heading.
5) Concrete: A seemingly dull material in the past, concrete is a popular upcoming trend in many high-end modern-style bathrooms. Adding minimalistic sophistication and a shift in ambience to any space, we start to see this brutalist material used on walls, floors and vanity designs, alongside organic elements
7) Bath caddie: If you haven't joined the caddie movement you aren't bubble-bathing right. More than a simple piece of wood, caddies now come in a range of shades, shapes and sizes. This bathroom feature can be used to break up a central colour theme, or compliment wood textures.
A place for your wine, books, phone, soap, or candle, this is a must have addition to any bathroom with a bathtub.
8) Practical rain showers: With showers becoming a place of retreat, there is nothing more luxurious than a wide-headed rain shower. A trend that has been around for a while now, this feature has been implemented in many modern bathrooms and brings an element of excitement to the shower experience.
We believe rain shower heads are best suited with a secondary dual attachment, allowing for more practical, directional spray when needed. This attachment is particularly popular with girls not wanting to wet their hair every time they shower.
9) Bold black bathrooms: Moving away from the more traditional white bathroom, the trend of bold black features creates a high-end, indulgent bathroom experience. Inspired by the spa trend, dark colours are being seen on walls, floors, tapware, exposed shower piping and vanities.